ID: D-2315
A képekre kattintva a fotók nagyobb méretben is megtekinthetők!
Partly renovated house with large land for sale in Tolna county.


Várong where the property is located is a small village in Tolna county. Igal thermal spa is 12kms, Kaposvár city is 35kms and Dombóvár city is 28kms. Lake Balaton can be reached in 50min. by car.
The 79 sqm house includes a living room, a bedroom, a kitchen, a dining room and a bathroom with bath and toilet. + veranda
It has been partly renovated. New water pipe system, electric wirings, coverings, roof, windows and doors.
The size of the garden is 4.909sqm with garden, storages and fruit trees on it.
Water, electricity, wood burning stove, septic tank, cable tv. Internet can be connected.
Water

Electricity

Phone

Heating with oven

Internet

Cable TV
Other comment
No comment.
Special offers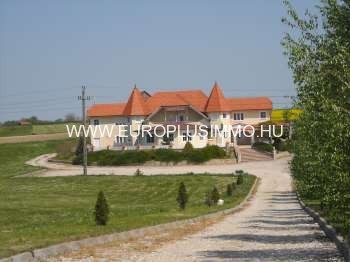 D-1170
Lodge and Restaurant!

Located in Baranya...More